More than 400 students studying at the nine Hesder Yeshivot in the Yeshivot Bnei Akiva educational network are currently serving their country in Operation Protective Edge.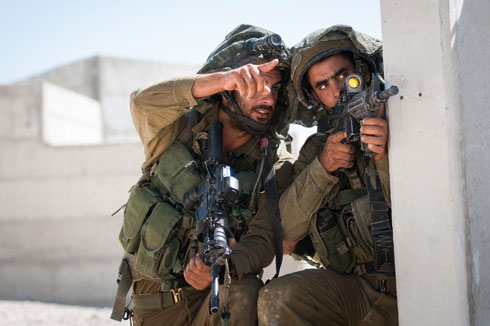 Most of these scholar-soldiers are engaged in active combat against the Hamas in Gaza, in the Golani, Givati and Paratrooper Brigades, as well as the Tank and Artillery Corps.
Hesder is a 5-year program which combines Torah learning with active military service in the IDF. A large portion of YBA students choose to enroll in these yeshivot following graduation high school, as a fulfillment of the Bnei Akiva ideals of "Torah Ve'Avodah" - leading a Torah-infused life while being a productive citizen of Israeli society.
The nine YBA Hesder Yeshivot are:
Yeshivat Hesder Akko, Akko

Yeshivat Hesder Hagolan, Hispin

Yeshivat Hesder Hakotel, Jerusalem

Yeshivat Hesdder Holon, Holon

Yeshivat Maalot Yaakov, Maalot

Yeshivat Hesder Neve Dekalim, Ashdod

Yeshivat Hesder Or Etzion, Merkaz Shapira

Yeshivat Hesder Shadmot Neria, Shadmot Mechola
See map of YBA Hesder Yeshivot